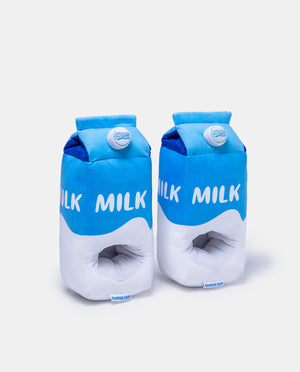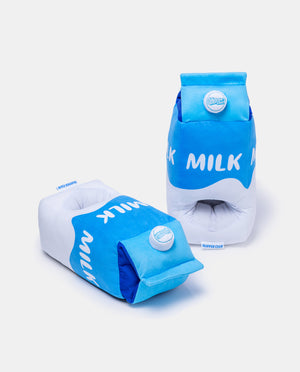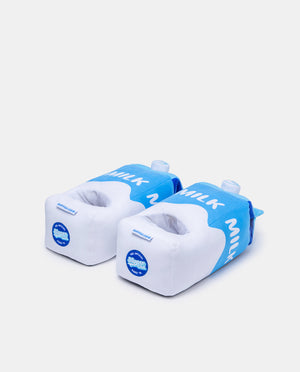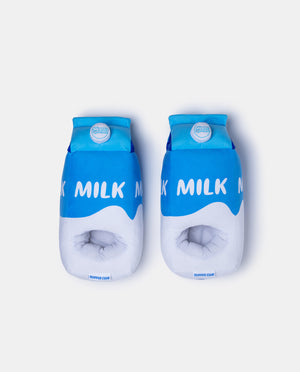 Regular price
$45.00
Mooove over, our Milk Slippers™ have arrived! A perfect pair for those who love milk, these slippers are a fun addition to your feet! They go great with our Chocolate Milk Slippers™ too.

In Stock
Slippers fit sizes 6 to 13. Check out our size guide for more information!
Unit price / per

All orders are processed & shipped within 24 hours on business days. Shipping generally takes 1-7 business days.
This week's special: Free Shipping on orders $99+
*This offer is limited to orders within the United States.
PRODUCT DESCRIPTION
Like all Slipper Club slippers, these giant milk carton slippers are made from soft, bouncy plush, they offer the comfort that we all need. All our products are one-size-fits-most, fitting US sizes 6-13. Check out our size guide for more information! Check out our full collection of drink slippers for more fun styles.
Slipper Size Guide
Slipper Club's slippers range is all ONE SIZE. The slippers will fit US sizes 6 to 13. Our slippers are designed with a moldable foam that forms around your feet to create a snug fit. 
For more information, get in touch.
Reviews
Close (esc)
SUPPORTING THE CAUSE
description about slipper club